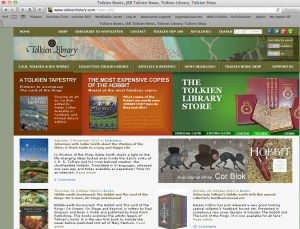 This week I was interviewed by Tolkien expert Peter Collier, creator of The Tolkien Library.
Tolkien Library. When people talk about your book the word 'fun' is always used in one way or another. Is the book meant to be fun?
Noble. Oh, yes! Definitely. I think that life should be lived with good humor and fun. Hobbits are really fun people. They're always making jokes, even in the most dire circumstances. Merry and Pippin are a couple of comedians. One of the things I do in my book is encourage people to make their own music—"Sing Like a Hobbit" is one of the chapters.
To read the rest of the interview, click here.